Government-backed summer childcare program flourishing
Share - WeChat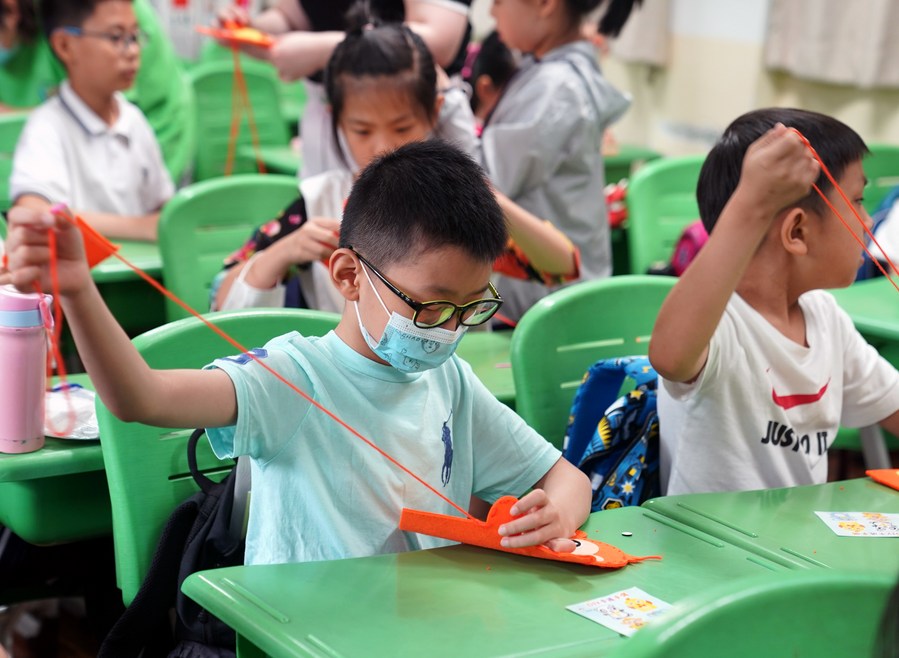 BEIJING - This summer vacation, Guo Qile, a third-grader in East China's city of Shanghai, attended classes almost every day. Despite this, Guo enjoyed it a lot.
"The teachers are so nice, and I have many friends here to play with. I'm having so much fun!" Guo said.
What Guo attends is actually a daycare program initiated by a local community. In Shanghai, these programs are offered in the entire city this summer vacation.
In 2021, with the support of the Chinese government, summer vacation daycare is booming. Many students went back to school during this summer vacation - not for regular classes but for activities such as watching films, group games, and painting.