China's overseas foreign direct investment set to gradually grow
Share - WeChat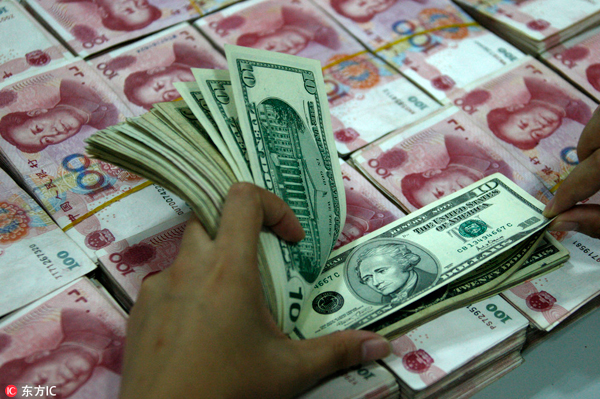 Editor's Note: Foreign direct investment has played a major role in China's economic development, but now China has become not only the top FDI destination but also the largest source of outward foreign direct investment in the world, which is expected to grow further, writes a veteran journalist with China Daily in the second of a series of commentaries.
Given its huge domestic market, whose demand for consumer goods and services is yet to be fully met, it is understandable that Chinese enterprises are usually reluctant to invest abroad. When there is still profit to be made and a huge market to explore in a familiar and safe business environment, few entrepreneurs would ignore the many uncertainties and invest abroad unless they have a very good reason to do so. And yet many enterprises have found a good enough reason to "go global".
By the end of 2019, according to official data, 27,000 Chinese companies had set up 44,000 companies in 188 countries and regions. Last year, China became the world's top source of outward foreign direct investment. And of the total outward foreign direct investment of $133 billion, more than half came from the private sector.
With the firm belief that peace cannot prevail in the world without common prosperity, China, at the start of this century, announced the "go global" policy to encourage Chinese enterprises to invest abroad.
To ensure a smooth supply of natural resources, some Chinese companies ventured abroad to invest in oilfields, oil pipelines and mines. Apart fetching decent profits and ensuring a stable supply of raw materials, the projects also provided the related countries with funds and technology which helped improve the livelihoods of their people.
Chinese construction and engineering companies were among the first to test the waters abroad. Chinese construction companies are building railways, subways, highways, airports, ports and other infrastructure facilities in many countries. About 600,000 Chinese managers, engineers and skilled workers are working for Chinese-invested projects abroad and, reportedly, more than half of them are employed by Chinese construction companies.
Such projects also provide millions of jobs for the local people.
More and more Chinese manufacturers are entering the global markets. Haier Group, one of China's largest home appliance manufacturers, for instance, has set up factories and research centers overseas. In fact, Haier has become a household name worldwide.
During my visit to Johannesburg, South Africa, a few years ago, I toured the Beijing Automotive Group assembly factory. Next to the Beijing Automotive Group was the First Automobile Group assembly unit. While cars are assembled in the BAG factory, trucks are manufactured in the FAG factory. A manager of the BAG factory told me that the models they were introducing to South Africa were expected to be well received in African countries because of their low prices and good quality. He added that the company is using South Africa as a springboard to Europe because the two sides have a favorable import-export arrangement.
Our guide in Johannesburg was a 28-year-old man from Shanghai who led us to the China Mall where hundreds of shops and stalls were selling all kinds of goods, mostly from China. The guide's father shifted to South Africa 15 years ago and, after making a small fortune in retail business, invited his wife and son to join him in Johannesburg where his son got his university education.
"There are thousands of Chinese doing business in the mall alone and one day I may inherit my parents' business. But at this moment, I want to try something different," said the young man who worked for a local travel agency and mainly acted as a guide for Chinese tourists.
Not all Chinese overseas investment is profit-oriented, though. Johannesburg has a traditional Chinese medicine hospital run by Tongrentang, the best known TCM group. "We do not expect to make a profit in the early stage because it may take quite some time for the locals to accept TCM," the hospital manager said. "My responsibility is to introduce TCM to Africa, which we hope will be gradually accepted by the African people and eventually benefit the whole African society," he added.
With the encouragement from the government and the experience drawn from 20 years of investing abroad, the Chinese companies have gained in confidence and, as a result, more of them are "going global". As such, China's outward foreign direct investment is expected to increase further.
The author is former deputy editor-in-chief of China Daily.
kangbing@chinadaily.com.cn
Most Viewed in 24 Hours
China Views